Learn Today, Progress Tomorrow: Augmenting the Scope of New-Age Careers & Courses
COVID-19 has bestowed the world with challenges that will have a lasting impact on our lives and work. The containment strategies by the government and health officials made people move to remote working patterns overnight. To adapt to new changes, every job function has been transformed to upheave the economic plunge.
Even before the pandemic outbreak, the adoption and evolution of technology, working models, and customer behaviour had already disrupted the workforce. According to the World Economic Forum, almost one-third of all jobs worldwide are expected to be transformed by technology in the next ten years. This pushes the talent management teams to reimagine the technologies, innovation, strategies, and learning models and create demand for new-age careers.
Therefore, it is essential to know industry-relevant skills and develop them with training from experts, ensuring better application. The expanding involvement of innovation-based careers demands professionals with excellent knowledge.
Skill Development for Career Progression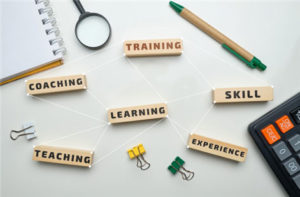 Up-skilling is the key to be employable in the coming future. As per the recent online survey, more than 50% of job seekers focus on self-development through up-skilling and brushing their industry knowledge. Even soft skills have become fundamental as working conditions have changed, and there is a preference for those who can work remotely, communicate effectively and manage their time well.
Here one of the prominent institutes of Eastern India has smoothly sneaked in. NSHM Knowledge Campus is one such institute that offers programs with a holistic, interdisciplinary approach. Their courses are planned to promote students academically, challenge their shortcomings, and create career options where they can outdo themselves.
NSHM Knowledge Campus in Kolkata and Durgapur hold several principles like freedom, action, responsibility, individuality and community, and excellence. These factors are the constants at NSHM that seek pleasure only in making the world a better place to live.
Some of their courses that cover modern times range from Gaming & Mobile Application Development to VFX Film Making and Dietetics & Nutrition to Optometry. These enable students to apply for better-paying jobs and result-driven roles.
Gaming & Mobile Development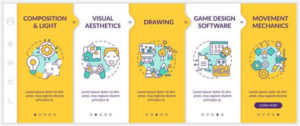 The Gaming & Mobile Application Development program strives to create IT professionals for the emerging scope in Game Designing/Development/Programming in the thriving information and cyber age.
App developers can work for small, medium or large-sized companies, on a full-time or even on a freelance basis. They help to create experiences that can change the way we communicate and interact with brands. They can also do some exciting work with technologies such as IoT (Internet of Things) built using Bluetooth Low Energy (BLE), Near Field Communication (NFC) etc.
VFX Film Making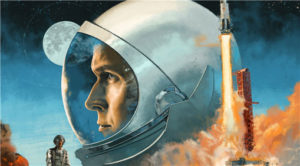 Source
VFX Film Making is a professional course usually designed to train students in the latest visual effects software and techniques extensively used in filmmaking. With the increasing demand for VFX in movies, the scope of skilled professionals in this field has scaled up too. From Bollywood movies like Baahubali to Hollywood movies like Dawn of the Planet of the Apes and Web series like Game of Thrones, all have extensive visual effects.
Under one of these top film making courses, students learn the basics of digital designs, layer-based compositing, concepts of set extension & camera tracking, to name a few. All the features prepare you to work on high-end projects in an authentic studio environment.
Dietetics & Nutrition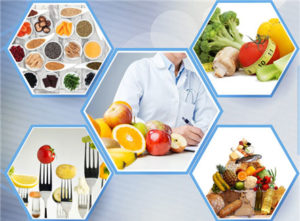 Source
Nutrition & Dietetics is the science that concentrates on everything related to food and its effect on our health. Nutritionists and dietitians aim to enhance people's health and help them make better dietary choices.
Students in Nutrition & Dietetics discover how specific eating and nutritional habits affect us and ways we can improve our health. They also learn to provide proper consultation to patients and design dietary therapies based on an individual's metabolisms.
A Bachelor's or Master's degree in Nutrition & Dietetics opens up a diversity of career fields in private or public hospitals, nursing care facilities or food manufacturing.
Optometry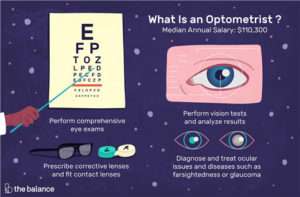 Source
An optometrist is a medical professional capable of prescribing and administering vision-correcting lenses, spectacles, diagnosing eye diseases and treating them.
Optometrists work through different vision therapies to treat abnormalities and can prescribe drugs for the eyes. The work of an optometrist includes working with lenses, which requires a high level of precision. Since the job of an optometrist requires working in a team with ophthalmologists and other technicians, team spirit is of utmost importance. A scientific bent of mind is also necessary for this domain.
Food Safety Training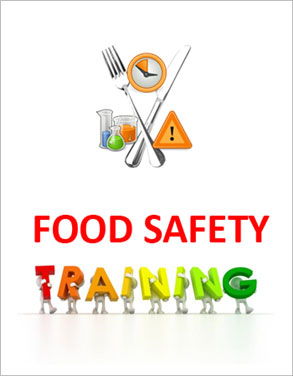 Source
The Center for Disease Control (CDC) predicts that each year, 48 million people — contract a foodborne illness.
To mitigate these risks and support global health, the demand for skilled food safety professionals is dedicatedly increasing. Food safety professionals affect health and wellbeing by limiting potentially deadly pathogens. Their work ranges from inspecting products to recommending improvements to quality management systems.
Aspirants can find jobs in the field of agriculture, manufacturing, regulatory approvals, marketing, and distribution.
NSHM offers Experiential Learning in these Sectors
The programs mentioned above at NSHM are a well-planned approach to learning some of the most advanced aspects of the respective industries. The courses are taught by teachers who ensure that every student is aware of their immense potential.
Rolling out such programs for students can also be a game-changing answer to the existing skill gap. These courses would enable individuals to test their knowledge, enhance skills and help them understand suitable careers. Ultimately, these courses are expected to help organisations seek and recruit the best industry talent for different job roles.
If achieved successfully, these efforts can help leverage the potential of the youth. And, who knows, we might manage to become one of the most thriving economies across the globe!