NSHM Business School presents NCLAVE 2023 the International Management Conference
NSHM Business School, Kolkata recently played host to NCLAVE, an esteemed international management conference held at The Park Hotel on 23rd September, 2023. The event witnessed the convergence of industry luminaries and academic leaders. The occasion was enriched by the presence of distinguished guests, including Mr. Chandra Shekhar Ghosh (Founder, Managing Director & Chief Executive Officer of Bandhan Bank), Mr. Avishek Auddy (Director of Chandra's Chemicals Industries Pvt Ltd. & P.C Chandra Group), and several other eminent dignitaries who generously shared their valuable experiences and insights with the aspiring minds.
NCLAVE, an acronym for 'New Convergence for Learning and Value Enhancement,' embodies the spirit of innovation, collaboration, and knowledge sharing. With a rich history of academic excellence and a commitment to nurturing talent, NSHM Business School was well-poised to host this event that aimed to ignite intellectual discussions and forge new pathways for growth and development.
The conference hosted eminent academicians, such as Prof. Ramendra Singh from the Indian Institute of Management, Calcutta, and Prof. Premkumar Rajagopal, President of Malaysia University of Science and Technology, Malaysia.
The event was further graced by the esteemed presence of Mr. Miraj Shah (Vice Chairman, Bhawanipur Education Society College), Mr. Cecil Antony (Chief Mentor, NSHM Knowledge Campus), Dr. Subir Sen (Principal, NSHM Business School, Kolkata), and other senior members of the NSHM Knowledge Campus, Kolkata.
The theme of NCLAVE 2023 was "Theorizing Practices in Emerging Contexts – Priorities and Challenges," and featured sub-themes encompassing HR Trends, Financial Innovations, Sustainability Marketing Dynamics, and Entrepreneurship. NCLAVE 2023 offered a unique opportunity to gain fresh insights from global experts, amplify research through prestigious publications, reignite the passion for research, expand professional networks, and broaden horizons through interactive sessions. Esteemed industry panel members, including Dr. Mridula Mishra, Director Ipsos Research Private Limited and Dr. Debaprasana Nandy , Senior Director- Advanced Studies (ICI Delhi) , Mr. TVS Shenoy , Chief Commercial officer Long Products Tata Steel ltd. and academic stalwarts like Prof. Parijat Upadhyay ( Assiciate Proffessor IIM Shillong ) ,Prof. Rameshwar Dubey ( Professor, Montpellier Business School France) fostered an enriching atmosphere of learning and graced the occasion. NCLAVE 2023 was aimed to shape the future of academia and business through knowledge, innovation, and networking.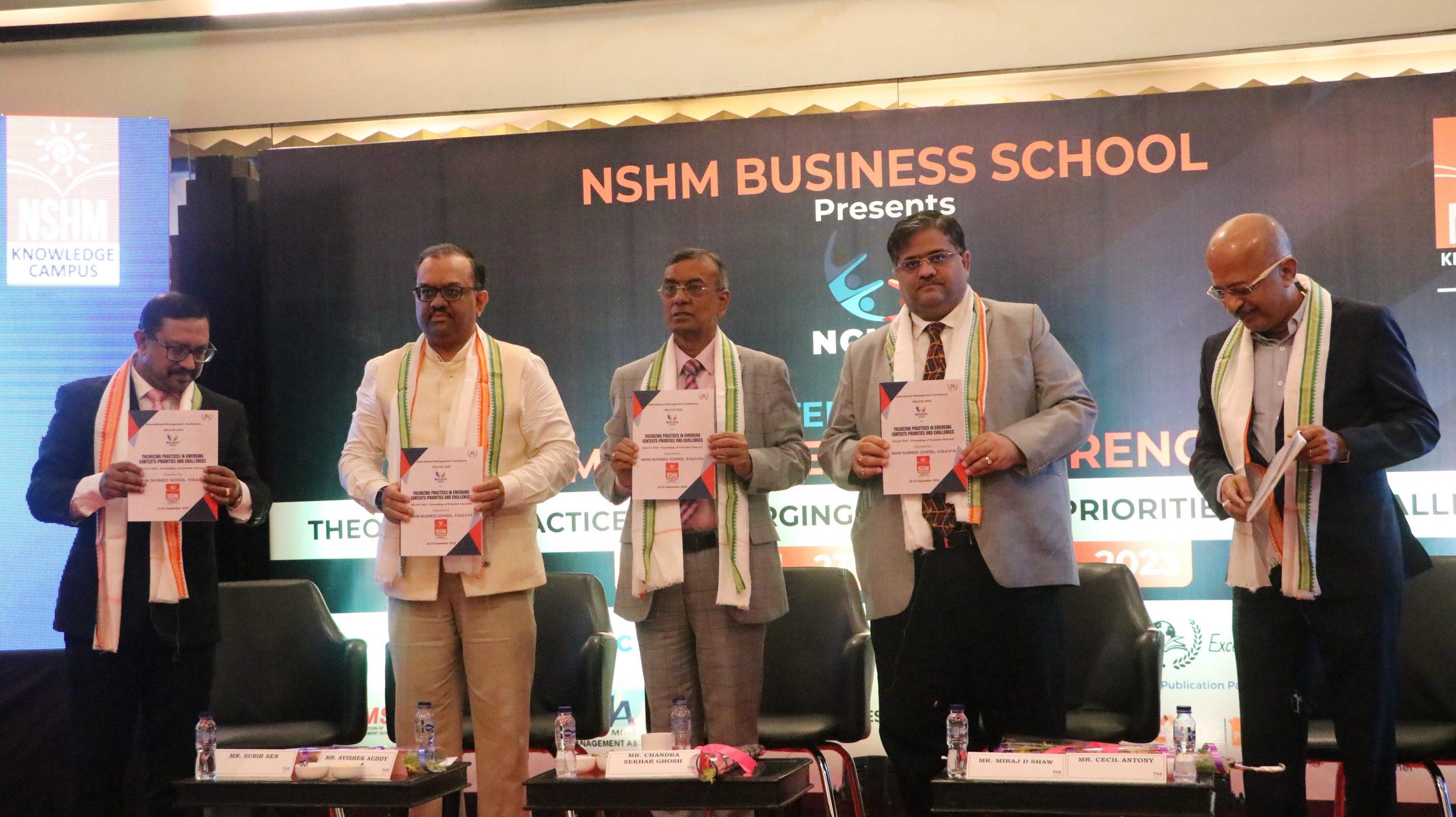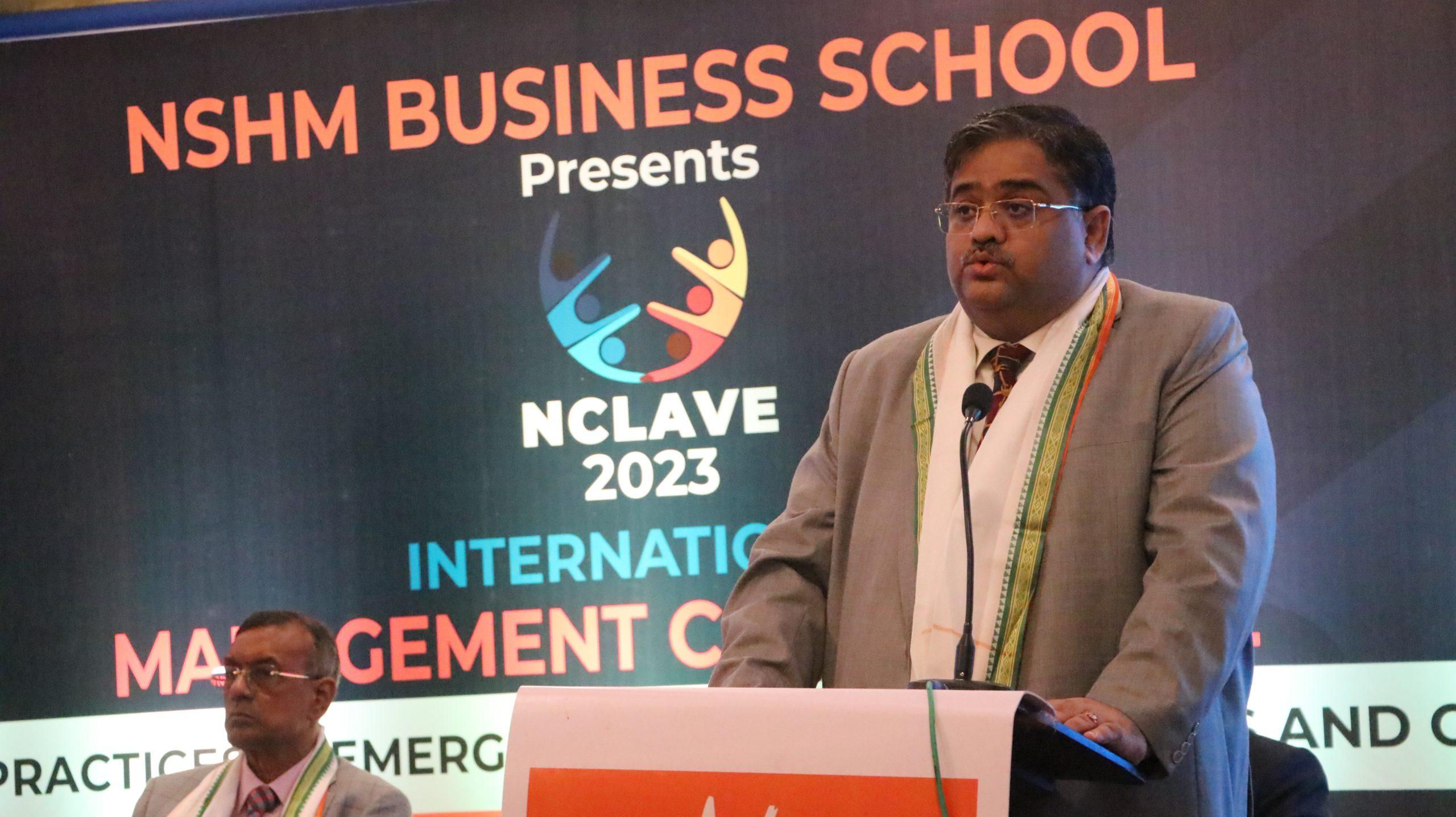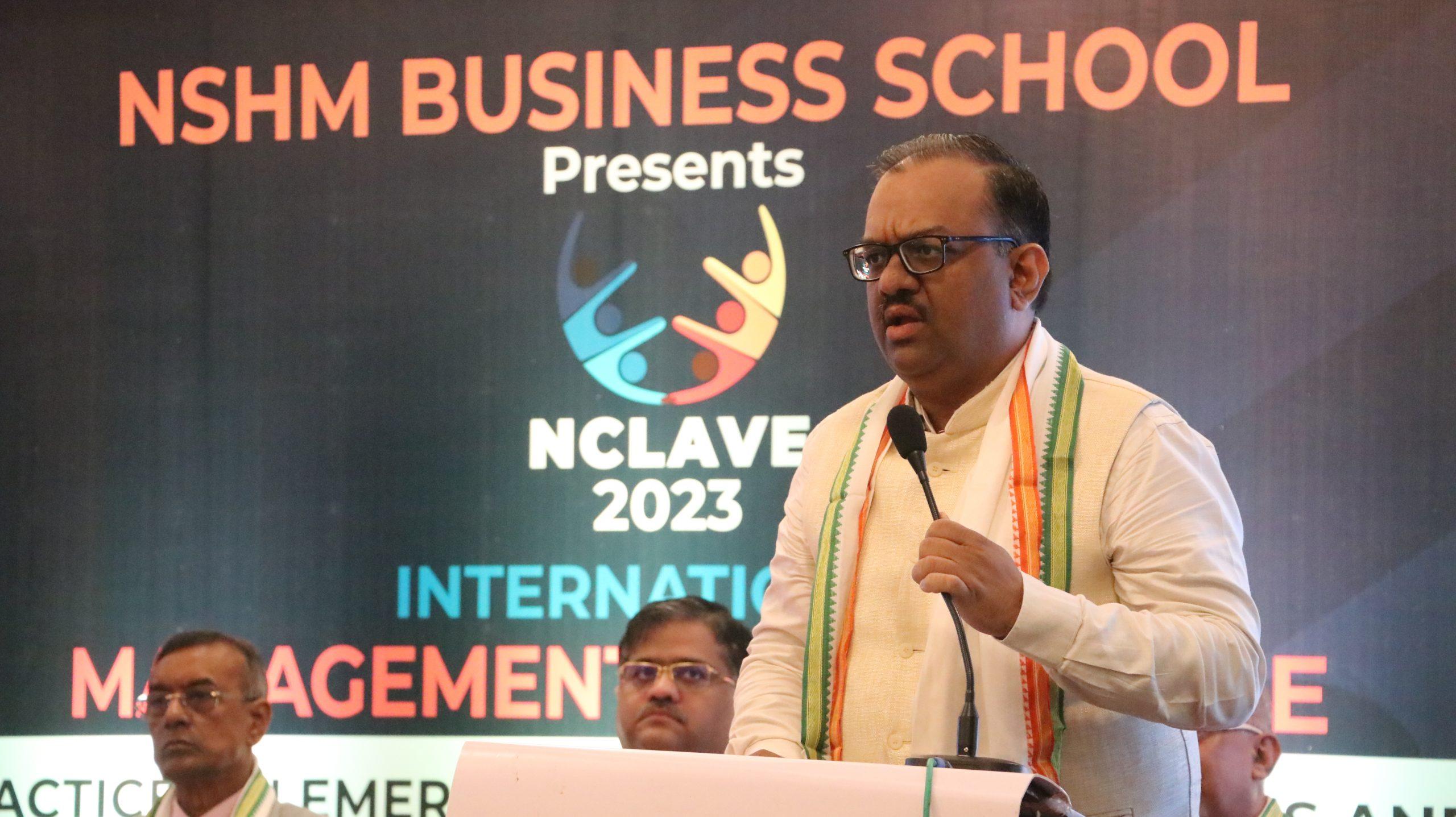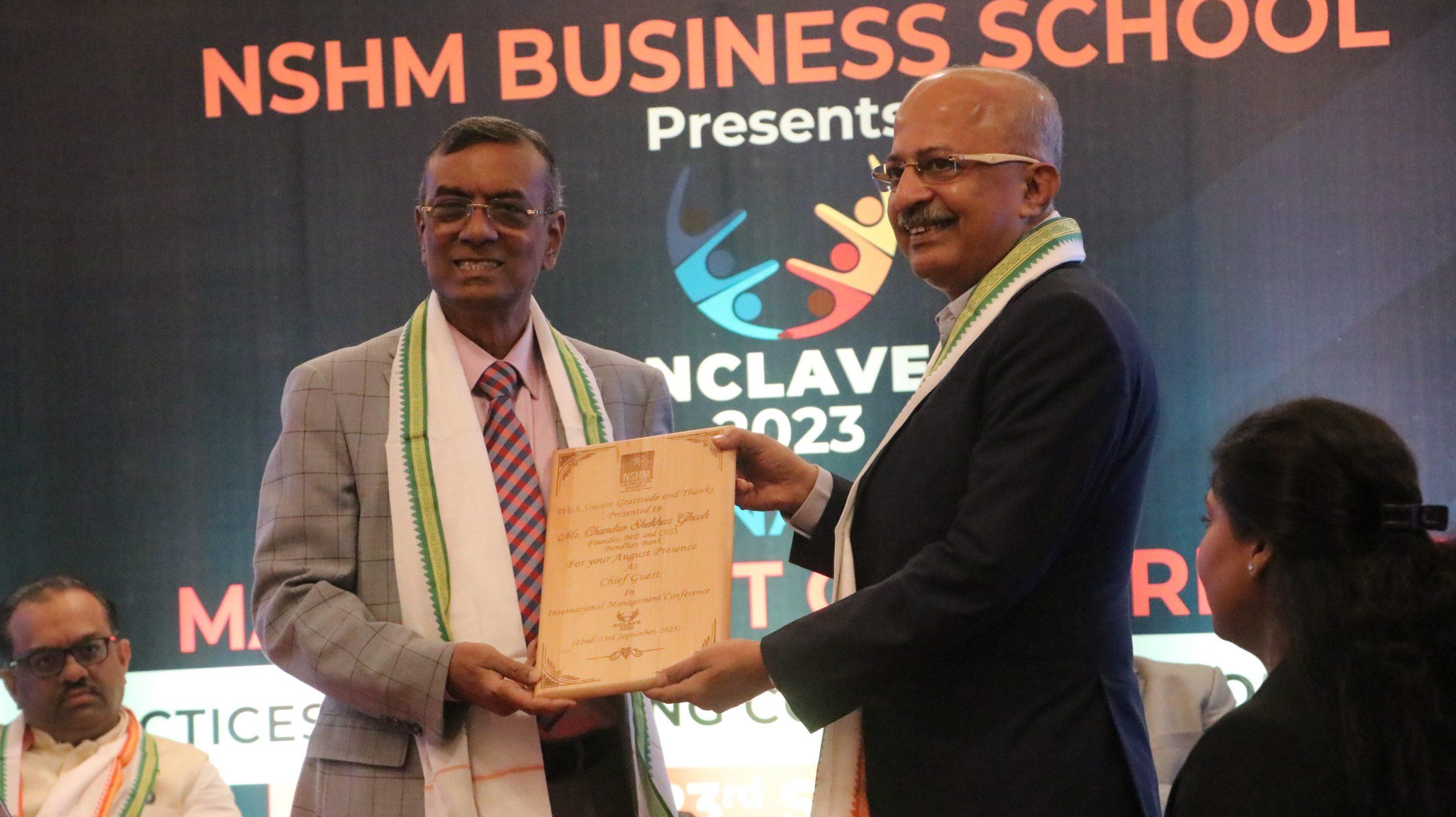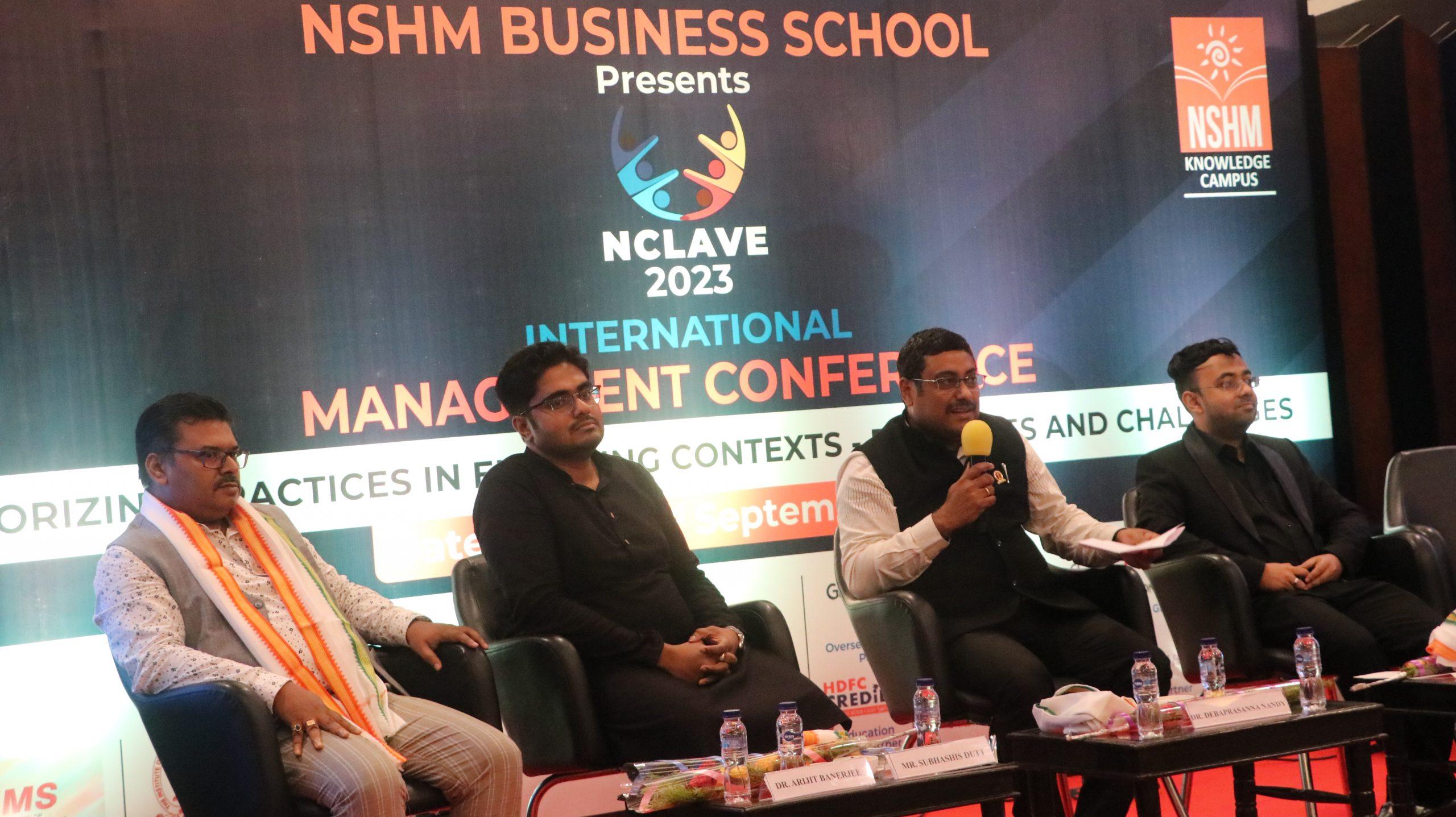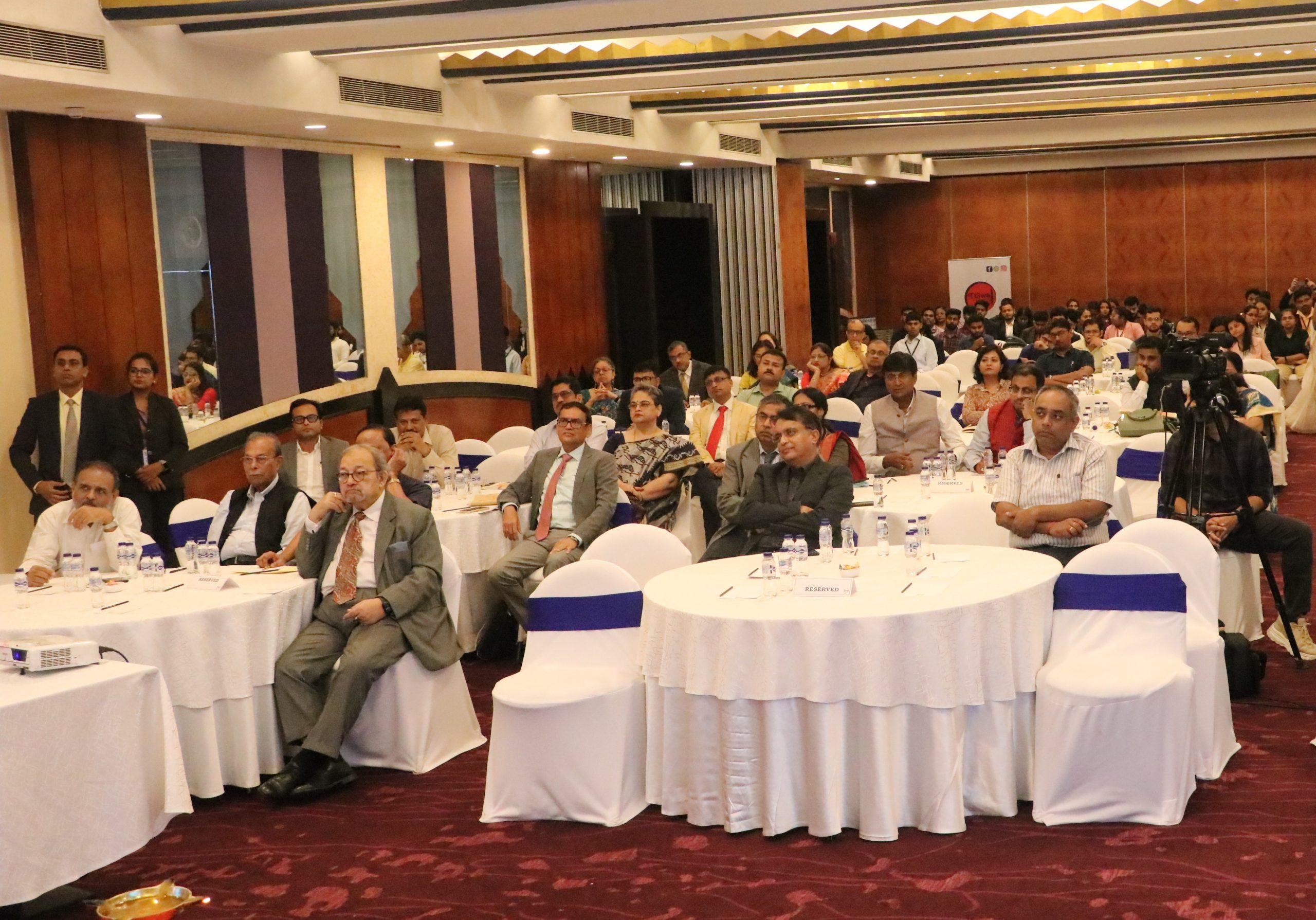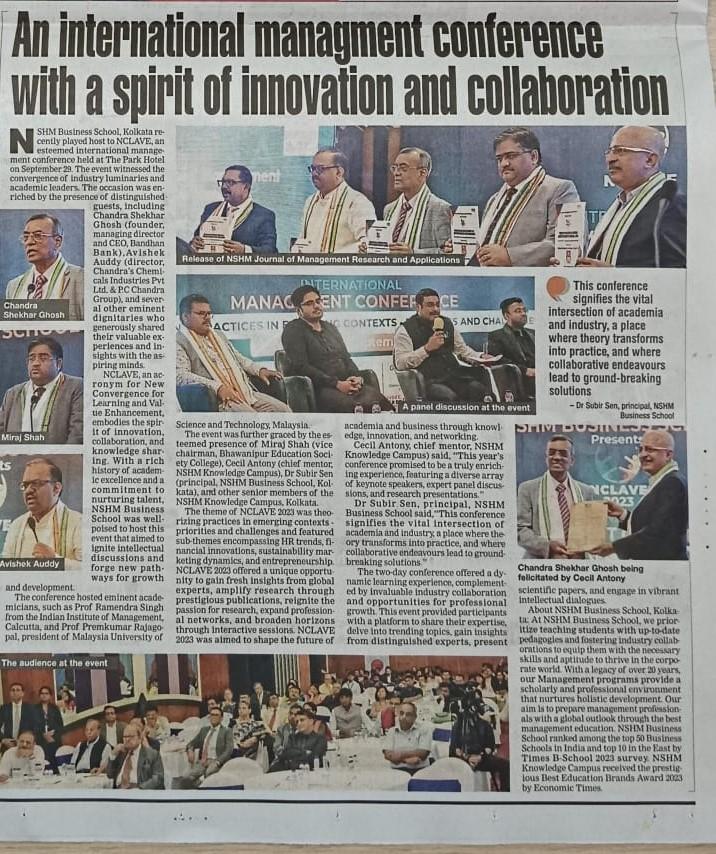 The two-day conference offered a dynamic and immersive learning experience, complemented by invaluable industry collaboration and opportunities for professional growth. Designed to facilitate the exchange of knowledge, foster intellectual engagement, and stimulate innovation, this event provided participants with a platform to share their expertise, delve into trending topics, gain insights from distinguished experts, present scientific papers, and engage in vibrant intellectual dialogues.