Seminar on – "The Spectrum of Psychology as a Profession" Organized by School of Health Sciences, Kolkata
The world is realizing the importance of mental health and the roles psychologists and psychiatrists play to ensure people's problems are heard. To understand the career in Mental Health Sciences and asses a future as a mental health professional, NSHM Knowledge Campus is hosting a special seminar on "The Spectrum of Psychology as a Profession" Organized by School of Health Sciences, Kolkata
Venue: NSHM Knowledge Campus, Kolkata
Date: 27th March, Wednesday
Time: 11 am to 1 pm
To register, call – 62921 45277 / 90073 91156
Our Guest Speakers: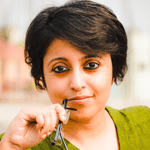 Dr. Anuttama Banerjee
Consultant Psychologist and Academic Mentor
Dr. Anuttama Banerjee is a Psychologist, Academic mentor, and columnist. She is attached to Medica Super Specialty Hospital, Sunrays Clinic, and Crystal Minds, as a Consultant Psychologist. She has completed her personal training in Psychoanalysis from IPS Kolkata.
Apart from her clinical practice, she is presently associated with various academic institutions as a mentor in the area of academic administration and professional self-enhancement of the students and staff members. She is a guest faculty in West Bengal State University, at the Department of Psychology.
Her opinions on various Psycho-social issues are often highlighted in both the electronic and print media. Her columns address both personal and collective journeys through the lens of psychology. She is a well-known personality in the area of Mental Health.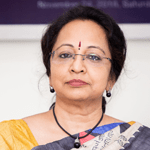 Dr. Rima Mukherjee
Psychiatrist
MBBS, DPM, MRCPsych (London) Dr. Mukherji has trained with various premier institutions abroad and returned to India to set up Crystal Minds in Kolkata.
Alongside she has worked in various premiere hospitals of Kolkata such as CMRI, AMRI Hospital, Westbank Hospital (now part of Narayana Hospital) and Sri Aurobindo Seba Kendra. She is currently working as a Visiting Consultant in Woodlands Multispeciality Hospital and is an empaneled Psychiatrist with the American Consulate.
However, apart from her regular clinical work, she has played an active role in the All Bengal Women's Union, a 75-year-old NGO for victims of child trafficking, domestic violence, and destitution. She has also conducted a sensitization workshop with senior IPS officers, involving changes in policies in the police force.
Dr. Mukherji has won several laurels to her name through her fierce passion and unwavering dedication in the mental health industry. Crystal Minds is an astute and ever-evolving representation of Dr. Mukherji's vision for a safe society that is geared towards living without the fear of stigma, experiencing awareness and promoting positive mental health.