CII Big Picture Summit
December 17, 2014 at 13:49 PM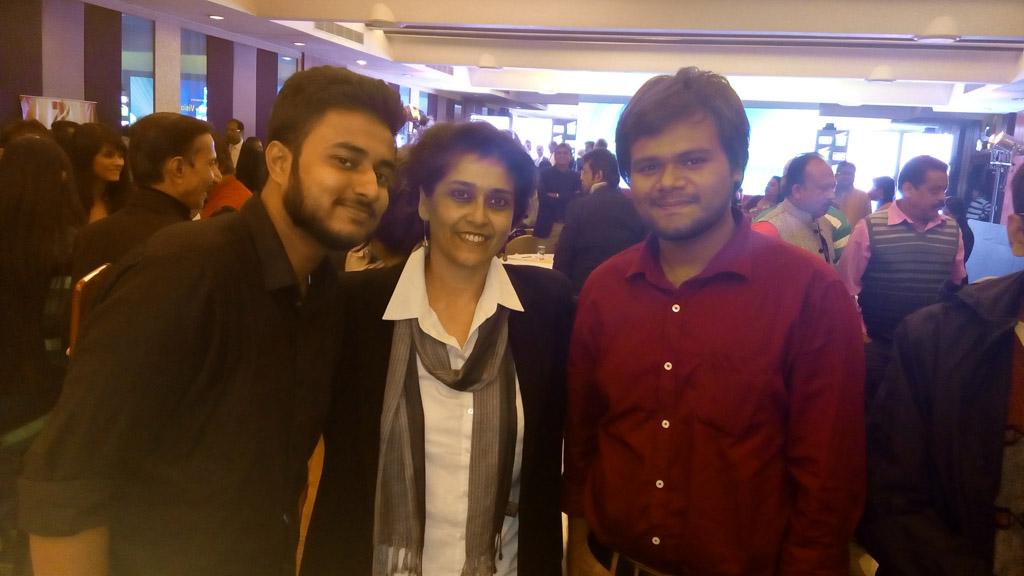 Representing NSHM Knowledge Campus, Kolkata at the CII BIG PICTURE SUMMIT (The Next Big Leap in Bengali M & E) at the Park Hotel on 12th and 13th December, 2014 was an enriching experience altogether.
The CII organized conference carried the tagline of "The Next Big Leap in Bengali M & E". The Bengali Film and Television industry has been going through a lot of ups and downs from the last 25-30 years but still has sustained growth fighting all the consequences. Bengali film actor, Mr. Prasenjit Chatterjee, who is also the Chairman of Media & Entertainment Steering Committee of the Eastern Region of CII, has been the most effective factor in this fight when it came to the question of sustaining and regaining the market revenue. He said that the Industry gave him the opportunity and he has served it whenever it faced any problem. The CII-IMRB 'Bengal Bioscope' was a report that was released for the sustainable growth of film in Bengal. Honourable Minister in Charge of the Departments of Commerce & industry, IT & Electronics of Government of West Bengal, Dr. Amit Mitra was present and he mentioned that Bengali films should be more culturally rooted as Bengal is itself a treasure of culture. He further emphasized the need for Kolkata to be portrayed as the Film City of Bengal, while Bengal would become a Film Tourism Destination for India. Film maker Goutam Ghose marked that significant Bengali films were made in the 1940s but due to the partition of Bengal, the industry collapsed.
Mr. Sumit Mazumder, the President of CII said that Bengali films should strive for better and original content in the creative front. Many new, innovative film makers of the Bengal Industry were present like Mr. Anjan Dutt, Mr. Srijit Mukherji, Mr. Mainak Bhowmik, Ms. Sudeshna Roy, Mr. Kamaleshwar Mukherjee; who had debated on the issues that the Industry faced. Film makers from the Bollywood Industry like Mr. Mahesh Bhatt, Dr. Bedabrata Pain, Mr. Shoojit Sircar were there to represent their views and opinions about Bengali film, its revenue model and also regarding the growth of the Industry itself. These two days proved that the Indian Film Industry is strongly united whenever it comes to facing new challenges in its field. Cheers to CII and hopefully this conference would be a new dawn for growth of the Bengali film Industry. We all will be looking forward to it with much eagerness and hope.
Report submitted by-
Bennuri Sai Kiran
(President Cine-Cut)
UG-5th sem, NIMD
&
Unmesh Ganguly
(Independent Filmmaker)
UG-5th sem, NIMD

Picture 1

Picture 2

Picture 3