American Film Maker Patrick Shen interacts with NIMD students
January 22, 2014 at 10:00 AM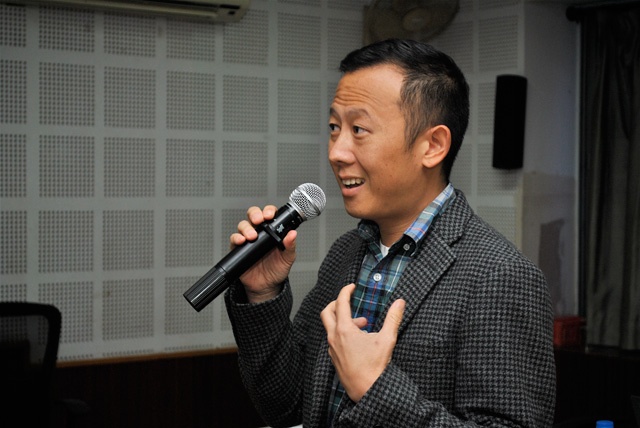 Internationally acclaimed American filmmaker Patrick Shen and Alessandro Francesco Ago, Director of Programming & Special Projects, University of Southern California, visited NSHM Knowledge Campus on 22nd Jan, 2014 as a part of 'American Film Showcase 2014' program. They interacted with media students on various aspects of documentary film making & marketing along with the screening of one of Patrick's film, 'La Source'.
'La Source' tells the uplifting story of Josue Lajuenesse, a Haitian Princeton janitor who returns to his country after the devastating earthquake of 2010 to revive his life long dream to bring what is most fundamental to his villages' survival; clean water.
NSHM students were invited to join the International Documentary Association by Shen who also promised to provide them with all kinds of support through the American Consulate Kolkata, in their pursuit to become a documentary filmmaker.