Ad Adda with Sumanto Chattopadhyay
March 18, 2015 at 09:19 AM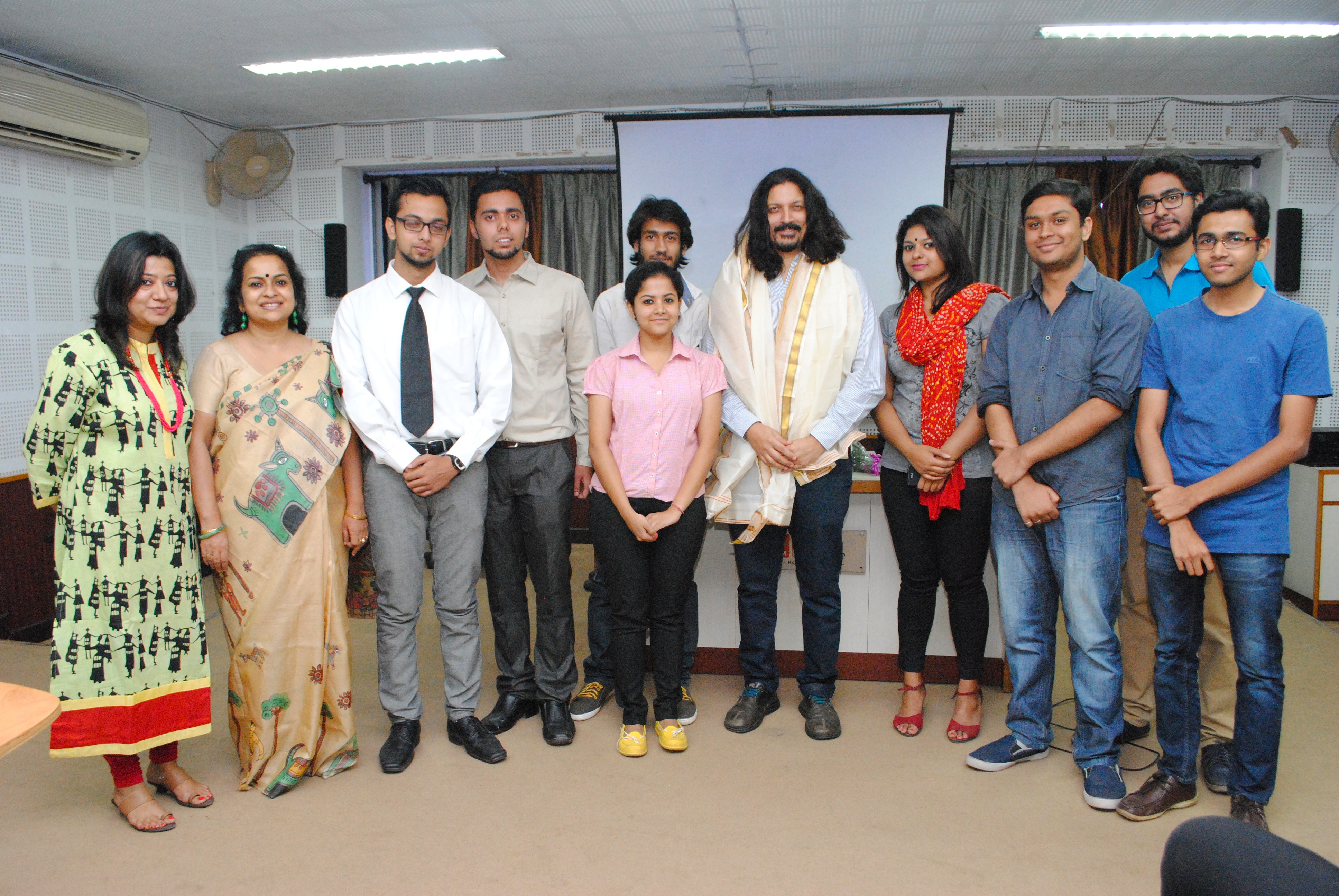 Sumanto Chattopadhyay, the Executive Creative Director of Ogilvy, South Asia, is one with a vision of creativity and out-of-the-box concepts. When not making award-winning advertisements, Chattopadhyay takes on the role of a writer, a model or an actor. Year on year, he has won prestigious international advertising awards including Cannes Lion in 2012 for the Ifold project.
While interacting with students of the NSHM Knowledge campus he insisted upon "Obliquity" (deviating from a vertical or horizontal line, or direction.) as a much chosen path by the AD-Gurus these days. Students had the unique experience to view some of the award winning Ad Clips after which the house was opened to questions.
Someone who can think on his feet, delights in simple, innovative yet effective solutions for his clients, Chattopadhyay had an indelible effect on students by the end of the session.

Picture 1

Picture 2

Picture 3

Picture 4

Picture 5

Picture 6